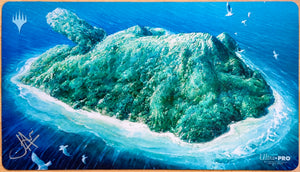 This item is a Magic the Gathering playmat featuring the Island artwork by John Avon originally featured in Unsanctioned. It is also known as Squirrel Island due to the shape of the hill.
This playmat was signed by John Avon and is thus extremely rare.

The playmat size is around 35cm x 60cm.