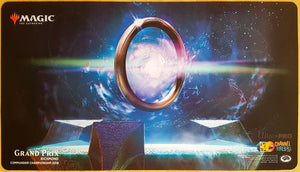 This item is a Magic the Gathering playmat, from the Grand Prix Richmond 2018 Commander Championship, featuring the Sol Ring artwork by Mike Bierek originally featured in From the Vault: Relics.
This item is of extreme rarity since it wasn't sold outside of the event.
The playmat size is around 35cm x 60cm.