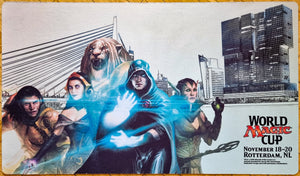 This item is a Magic the Gathering playmat featuring custom artwork for the World Magic Cup Nice 2016 of several Planeswalkers by artist Eric Deschamps and the building De Rotterdam.
This MTG playmat is very rare since it was never sold outside of the event.
The playmat size is around 35cm x 60cm.