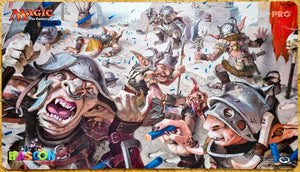 This item is a Magic the Gathering playmat featuring the Nerf War artwork by Victor Adame Minguez created for Has Con 2017 and used both for the playmat and a silver-bordered card.
This item is of considerable rarity since it was never sold outside of the event.
The playmat size is around 35cm x 60cm.