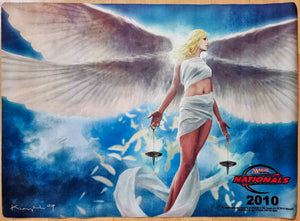 This item is a Magic the Gathering playmat featuring the Linvala, Keeper of Silence artwork by Igor Kieryluk originally featured in Rise of the Eldrazi.
This MTG playmat comes from the Nationals 2010 and was never sold outside of the event and is thus very rare.
The playmat size is around 45cm x 65cm.