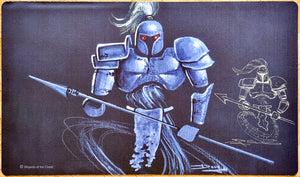 This item is a Magic the Gathering playmat featuring the Hypnotic Specter artwork by Douglas Shuler originally featured in Limited Edition Alpha.
This MTG playmat has been signed by Douglas Shuler, and has also a sketch on it, making it absolutely unique.
The playmat size is around 35cm x 60cm.