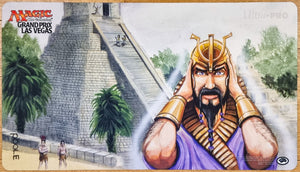 This item is a Magic the Gathering playmat featuring artwork for the Grand Prix Las Vegas 2017 of the Ancestral Recall card by Mark Poole originally featured in Limited Edition Alpha.
This MTG playmat is very rare, since it was only given as a VIP playmat.
The playmat size is around 35cm x 60cm.