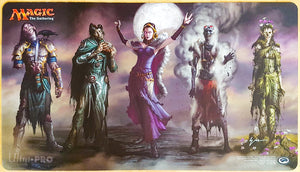 This item is a Magic the Gathering playmat featuring custom artwork of Zombie Planeswalkers by artist Eric Deschamps and is signed by the artist, created for Comic-Con San Diego 2016.
The playmat wasn't sold outside of the event and is thus very rare.
The playmat size is around 35cm x 60cm.