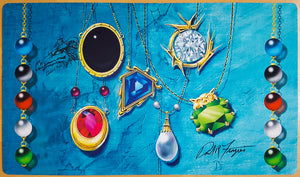 This item is a Magic the Gathering playmat featuring a sketched version of the artwork of the Moxen by artist Dan Frazier originally featured in Limited Edition Alpha and Stronghold.
This MTG playmat has been signed by Dan Frazier and is, thus, very rare.
The playmat size is around 35cm x 60cm.