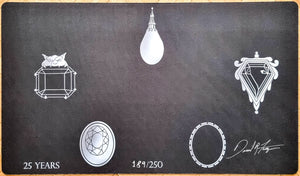 This item is a Magic the Gathering playmat featuring the artwork of the Moxen by artist Dan Frazier originally featured in Limited Edition Alpha.
This MTG playmat is a limited edition of 250 playmats created for the 25th anniversary of Magic the Gathering. It's a playmat of immense value to any collector.
The playmat size is around 35cm x 60cm.