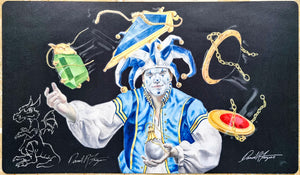 This item is a Magic the Gathering playmat featuring mash-up artwork of the Jester's Cap character and the Moxen by artist Dan Frazier.
This MTG playmat has a dragon sketched on it and has been signed by Dan Frazier, which means it's a unique piece.
The playmat size is around 35cm x 60cm.