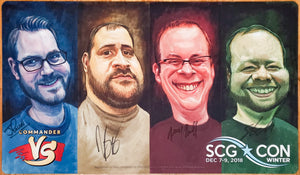 This item is a Magic the Gathering playmat, featuring the illustrations for Commander VS by Star City Games.
This playmat has been signed by the four players characterised in it: Justin Parnell, Jonathan Suarez, Jeremy Noell, Stephen Green and is thus unique.
The playmat size is around 35cm x 60cm.