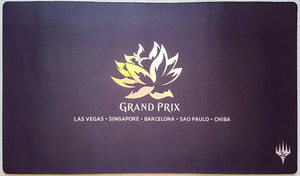 This item is a Magic the Gathering playmat featuring the Black Lotus artwork by Christopher Rush originally featured in Limited Edition Alpha.
This playmat was created to commemorate the 25th Anniversary of Magic the Gathering during the Grand Prix. This particular version of the playmat is foil. 
The playmat size is around 35cm x 60cm.